Your Faithful DJ, Arnold Levine: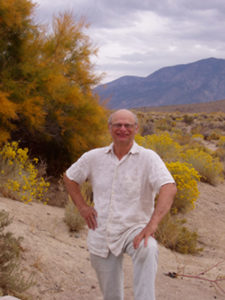 Married, two children. Living in Sebastopol, California
Born and raised in a London council house from 1950, I grew up during the war-rebuilding of the 50s and 60s, and experienced that exhilarating, creative yet challenging era that echoes so much in today's realities. My three older siblings introduced me to music at a young age, and my brother's group performed with The Beatles and David Bowie in their early days.
State schools, an apprenticeship, work, and college in mechanical engineering in the 60s, then more engineering work, pirate radio and the squatting movement in the 70s kept me occupied.
Living and working in San Francisco for thirty years, I was a construction consultant and had an energy conservation business. Helped in raising a daughter and was involved with civic activism for playgrounds, parks, native gardens, Treasure Island redevelopment, and saving and refurbishing historic buildings.
Since moving to Sebastopol I'm now semi-retired, and have had a weekly show on KOWS Community Radio for ten years, and help local community groups.