BANNED BY THE BBC!
Available Now!
Click here for more info and to order.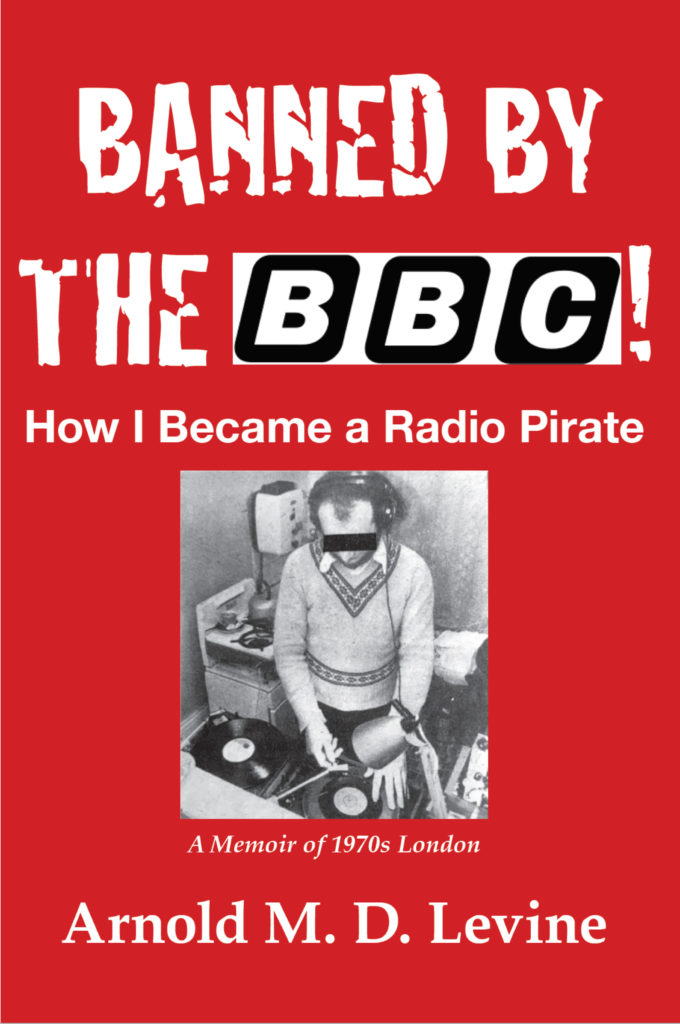 Banned by the BBC! answers the "what happened next?" question The Boat that Rocked (Pirate Radio, in USA) posed, and provides a provocative bookend to that tale.
When the pirate radio ships were banned by the British government in 1967, their legacy was continued by clandestine land-based pirates, risking capture at every broadcast to break the BBC's radio monopoly.
Co-founding notorious Radio Concord in 1971 until 1977, this personal memoir spans the never-before-told inside story of pirate radio, squatting, punk music, social issues, and revolutionary politics I experienced in the demi-monde of London in the 1960s and 70s.
Why was my phone tapped? What made the police, Special Branch, crime reporters, and even the post office pursue me? Free speech, and privacy rights come at a steep price in any age, as we now know in this post-Manning, Assange and Snowden world.
Highlights include squatting the Queen's Windsor Castle Great Park, scaling Mick Jagger's House, befriending Joe Strummer, and dancing naked at a Stonehenge Free Festival. Mingle with hippies, judges, intellectuals, politicians, techies, artists and rock stars. For life context, I include experiences at Jimi Hendrix's disastrous last concert, crashing a Rolling Stones private rehearsal, and a motorbike ride with Bison in the Badlands.
Click here for more info and to order!
Banned by the BBC – song by Three Bonzos and a Piano: